Add some joy to your walls
Woven artwork inspired by colour, texture, and the natural world. My aim is to create art that will bring joy to your world for years to come!
Thank you so much for stopping by.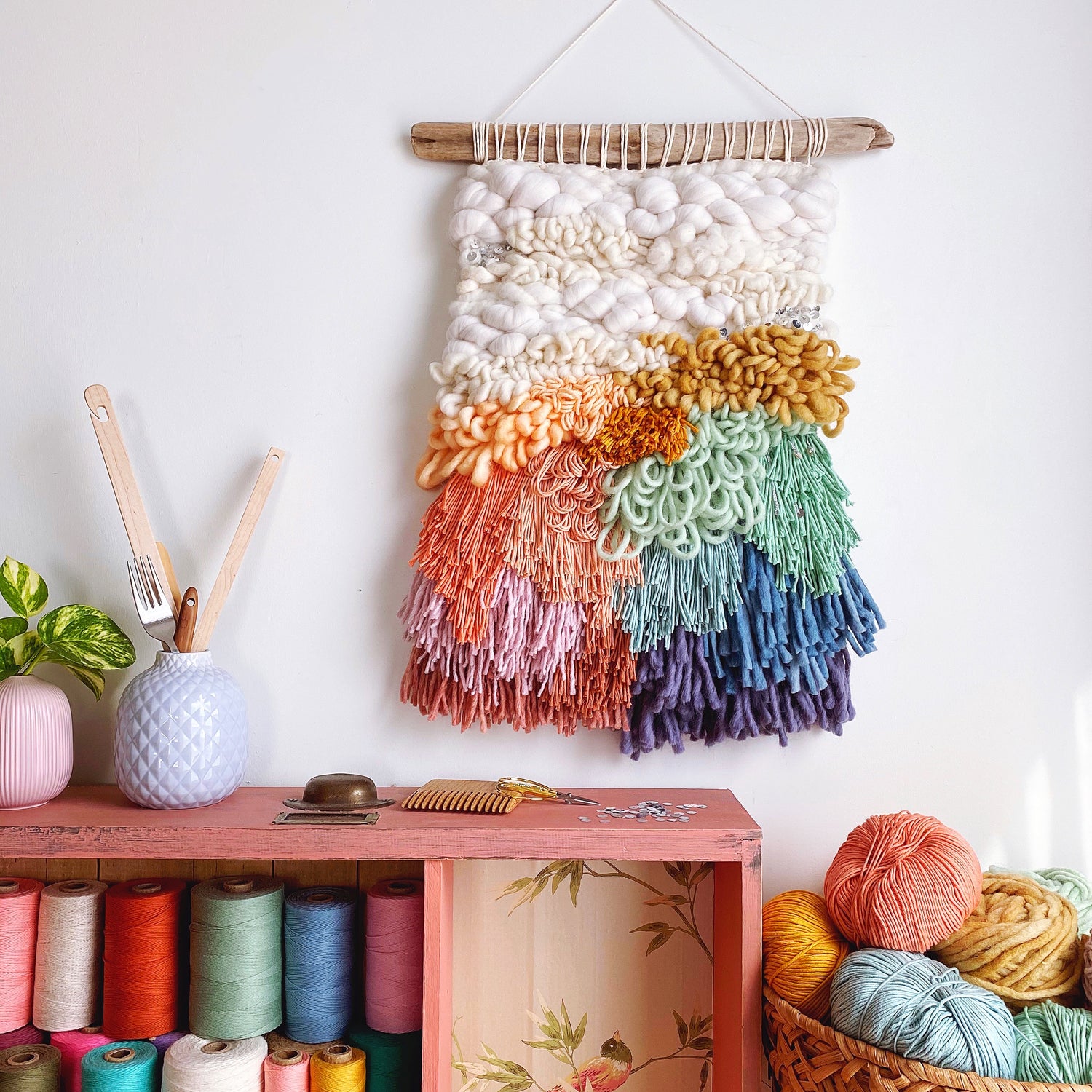 Learn to weave with my Weaving Basics ecourse.
My comprehensive ecourse will teach you how to weave at home, at your own pace. Yours to watch as many times as you like and to keep forever!
Click here to check it out