Workshops & Events
Learning to weave is one of the best things that has ever happened to me—and nothing brings me more joy than sharing my love of weaving with others! 
My workshops will introduce you to the tools and materials required for frame loom weaving, as well as several basic weaving techniques. We will also discuss fibre and composition. During the class, we will work together to complete a woven wall hanging that is yours to take home. All materials are provided—I only use the best quality merino wool yarns, and you get to take home the loom and tools as well so that you can continue on with your weaving journey for many years to come. 
I am always adding new workshop dates so please check back often!
Hudson River Valley Weaving Retreat: November 1-5, 2023
Join me for an introductory workshop on the basics of frame loom weaving. During this three-day workshop we will explore the fundamentals of frame loom weaving, and students will work to complete a larger-scale finished woven work. We will start off the workshop with a discussion around color and composition, and examples of other contemporary woven works will be given. There will also be an introduction to materials, as well as foundational weaving techniques. Students will then work on designing and completing a woven tapestry at their own pace, with the support from the instructor. This workshop is ideal for beginners, or for folks who have very little weaving experience.
This three-day weaving retreat takes place at the beautiful and historic Greenville Arms Inn.
Click below for all of the details and to enroll.
Hudson River Valley Weaving Workshop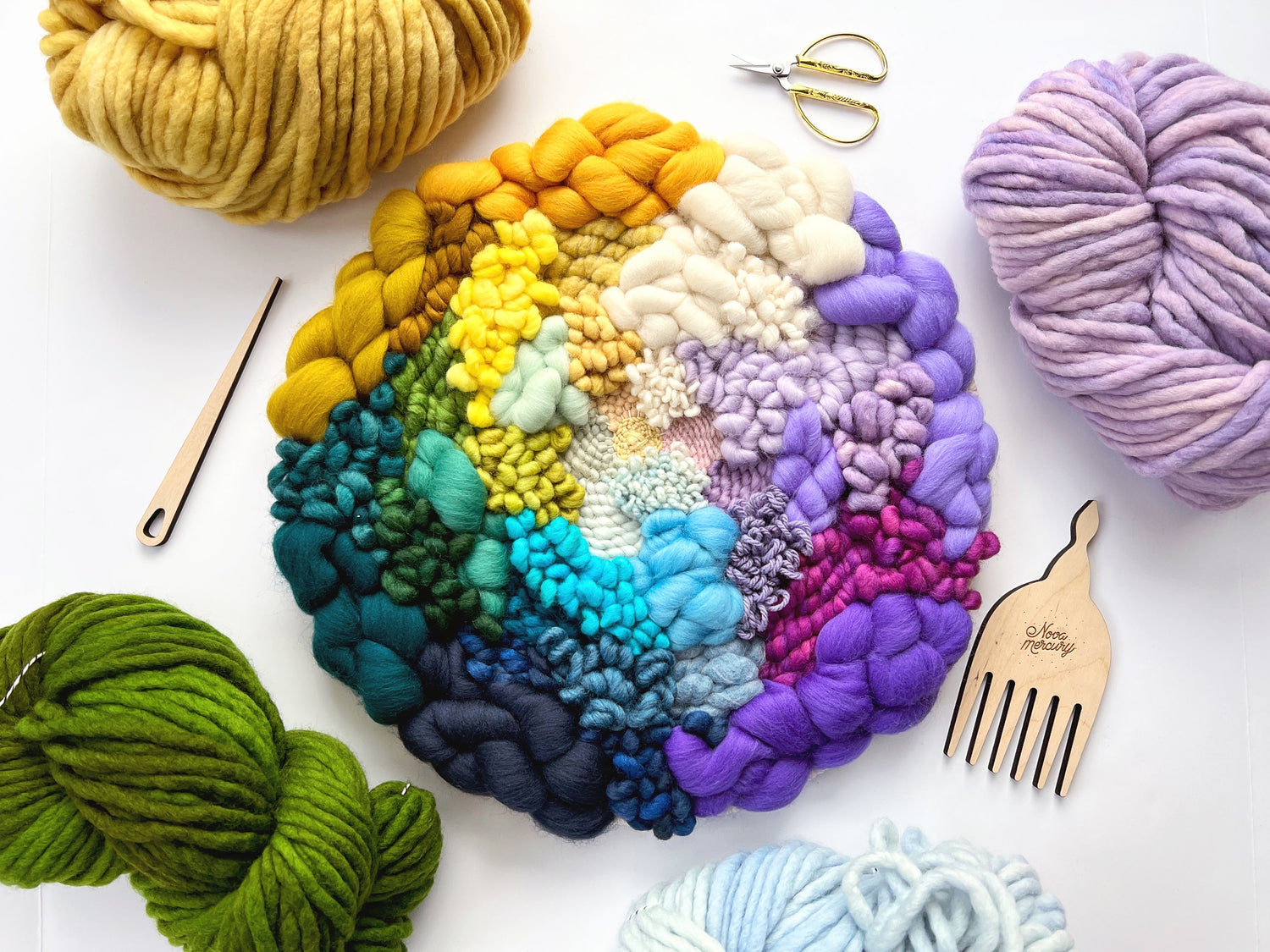 Circular Weaving Workshop January 13, 2024 12-4EST
In this four hour online workshop, we will cover the basics of circular weaving, and we will work on creating a small woven wall hanging together from start to finish. Materials are included in the price of the workshop, and will be shipped to you in time for holiday gift-giving.
The workshop is live and will take place over zoom- so if you cannot attend the recording will be sent to you afterwards. 
Find all of the info and sign up here!
Circular Weaving Workshop